Pisst!
Have you seen the New Releases over at Conie Fong Art & Design!! OMW! they are gorgeous, you really must get yourselves over to the store to take a look. Butterfly Wishes and Butterfly Kisses. Conie draws the most beautiful ladies, dainty features with that long flowing hair we all love to colour in.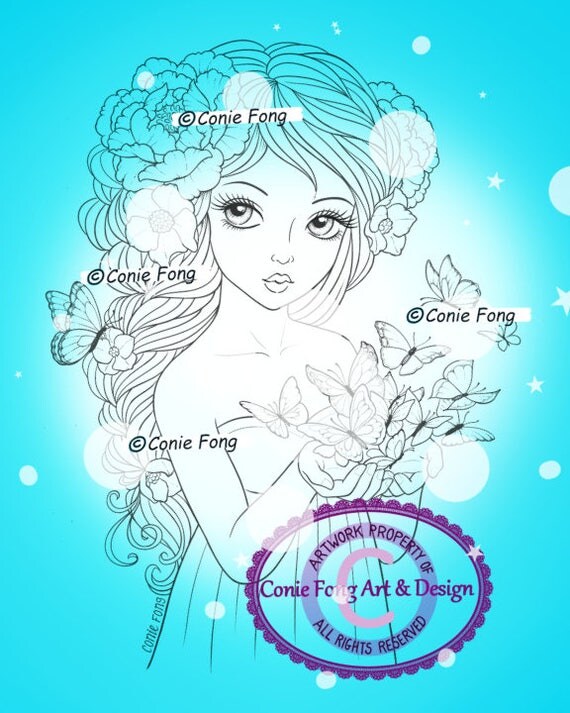 Just click on the name of the digi and it will take you right to the store.
I took a few pictures of my work and couldn't decide which was the best, so I hope you like picture shows!
I had a few problems with my copic markers for this image on the skin, it's not as perfect as I would like it. Good news is, I discovered the problem and hope that my images in the future won't look blotchy in places.
I have used Copic marker pens to colour this image, colours are as follows;
Skin: E000, E00, E04, E11, E21, R34, R20
Hair: E21, E25, E29, E49
Dress: YG23, YG06, YG11
Embellishments are from
Petal Lu
, the new Rainbow's & Unicorn colours.
Links you need to know;
I am entering this into the following challenges: