Today I bring you one of Conie Fong Art & Design new images Braids in My Hair. I was blown away when I saw this image, I love colouring hair and jumped straight onto it. I've printed her off several times so that I can have a play with different colours. Make sure you come back to see what I get done.
Not only is this image a great one for practising your techniques, it is also at a discount price. So don't hang about, get her in your basket straight away.
You can get Braids in My Hair
here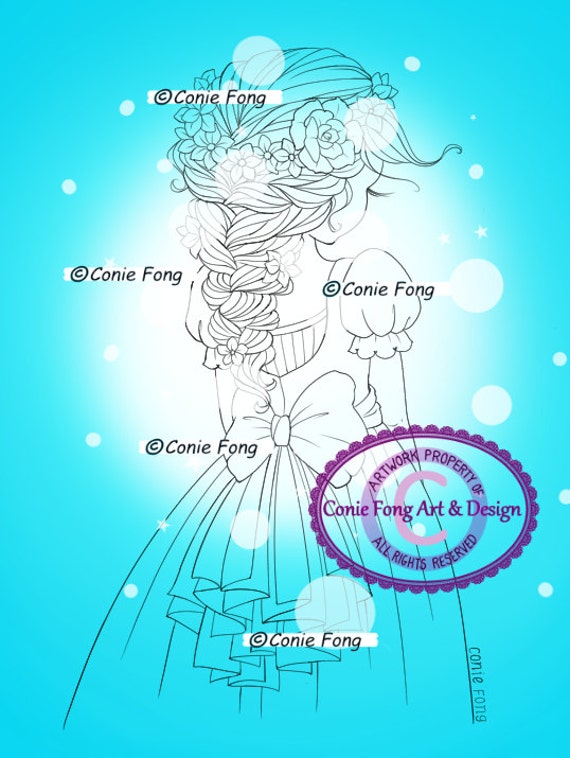 For my first attempt I wanted to try my 'go to colours' which is pink with brown tones for her hair. I always map my hair with the lighter tones and for the first time ever, stopped myself from picking up the darker browns, I was so pleased with the results. My first ever blonde lady.
I love the way Conie draws her images, she helps the challenged crafters like myself, I never know where to put shadows, Conie always gives you hints!
I glittered her bow to add sparkle, next time I might decoupage it for more depth.
Copics used are:
Hair: E21, E35
Skin: E000, E00, E21, E11, E04, R20
Dress: R59, RV34, R81, RV10, RV000
Embellishments:
Flowers the New Pink and Red range from
Petal Lu
Leaves, using the new Heartfelt Creations dies and Petal Lu range.
Links you need to know;
Challenges I am entering: