Hi there!
wow! what a busy week, I'm a bit behind on my posts, so please forgive me if you now get a surge!!
I'd like to share with you one of the latest new releases from Conie Fong Art & Design. This is Benny, little Benny can come in a variety of poses. Birthday Cake, Flowers, Love Heart. He is a versatile little lad and would be just perfect for Mother's Day from her little man.
You can get Benny
here
. You might also like to know that he is currently at a discounted price, so be quick.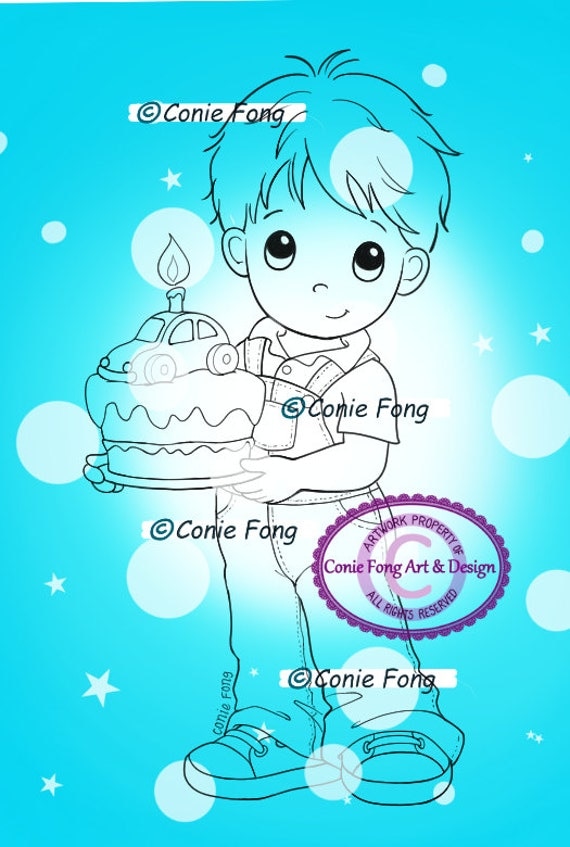 Here is my little Benny!
I have used copic pens to colour him;
Skin: E000, E00, E11, E21, E08, R20
Hair: E21, E25, E29, E49
Trousers: G28, YG67, YG45, YG23, YG11, C7
Here is my finished card, a nice CAS one! (note, no flowers)
I will be entering this card into the following challenges;
Links you need to know;